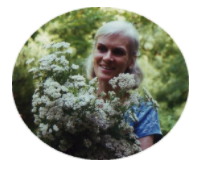 Carolyn Cooper Kelley
July 29, 1941 – March 26, 2020
In her simple home in New Hampshire, herbalist, Reiki Master, and founder of InJoy Organics and Herbal Energetics, Carolyn Kelley developed philosophies of wellness, conscious awareness, and supportive natural remedies that have been trusted and relied upon for many years by people from all over the world.
From her deeply held belief in natural healing and the capacity of the spirit, she developed original herbal formulas and products for healthy living, sharing her investigations of time-honored traditional cures and enlightening new discoveries with her many customers, clients, students, and friends.    
Carolyn had a passion for her work, for exploration, for moving beyond the mainstream and helping people to heal. She traveled many paths, explored many modalities and energetic practices.  She made a difference in the world, person by person, remedy by remedy.

Her personal journey informed her work.  And in that journey, her catalog of "healthy herbal products to brighten our days, lighten our loads, and contribute to our experience of joyous, conscious, healthy living"  became a cottage industry that has enhanced many lives.
Carolyn's intention was to pass her business into the capable hands of budding herbalist and business partner Kelli Robinson, who will preserve the heart and soul of Herbal Energetics and InJoy Organics. Carolyn's recipes, created from sacred plants–flower, leaf, and root–will be respectfully carried on in their originality and purity. 
As we continue to flourish in the world, we wish to honor Carolyn's legacy, the deep wisdom, integrity, and love that embodied her life's work. Carolyn's mantra was "peace, love, joy." Today we wish this blessing upon Carolyn, and also upon you, our beloved customers and friends.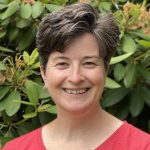 Kelli Robinson
Preserving the heart and soul of Herbal Energetics.