Store Policies
Safe & Secure
Our web site is secure. Our credit card transaction processing is performed from behind multiple firewalls for your protection as well as our own. Any information submitted through the on-line store is encrypted (secretly coded) during transmission. In addition, this site has security measures in place to protect the loss, misuse and alteration of the information under our control.
Credit Cards, How do I checkout?
We accept payments in our on-line store via PAYPAL, VISA, Mastercard, Discover and American Express. You do not need a Paypal account in order to send payment. At checkout, after you have entered your shipping address and clicked 'continue', choose your shipping cost, and click 'continue' again. Next, you will be given a summary total. Click continue again. At the Paypal screen, about halfway down the screen, it wil say "If you do not have a paypal account, click here". Click the 'click here' and you will be asked for your credit card information without the need to log into or set up an account. Ordering on-line is fast, easy, & secure.

Place Your Order by Phone (603) 286-4696
If you are not comfortable placing an order through the Internet, you may place your order by telephone. If the phone lines are busy and you receive a recorded message, please leave a message with the details of your order including the names of the products, a credit card number, the ship-to address as well as a phone number in which we can call you back.

Canceling an Order
If you wish to cancel your order, send an e-mail within 12 hours to orders@injoynow.com. We cannot cancel an order once it has been shipped.

Shipping Charges
We ship two ways; U.S. Priority Mail (2-5 business day delivery). SHIPPING CHARGES are calculated according to U.S. Post Office rates.

Return Policy - Money Back Guarantee
Your satisfaction is 100% guaranteed. If you are unsatisfied with your order, return it within 10 days for a full refund. Customer must pay shipping fee to return. Prices and availability subject to change without notice. Currently we do not accept international orders.

Privacy Statement
Your privacy is paramount to us. For our full privacy statement, click here.

Contact Information
Herbal Energetics
32 Bay Hill Rd.
Northfield, NH 03276
phone: 603.286-4696 fax: 603.556-7887
E-mail us anytime with your questions:
info@injoynow.com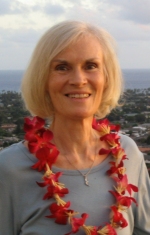 Carolyn Kelley
We're Organic!
"Celebrating Nature's Gifts"
Our cocoa is made with Organic Dark Cocoa, & Organic Licorice Root. We believe in Organic and Sustainable Agriculture, and we support the responsible beliefs & efforts of Organic Farmers. To find out more, visit our main web site, www.injoynow.com.